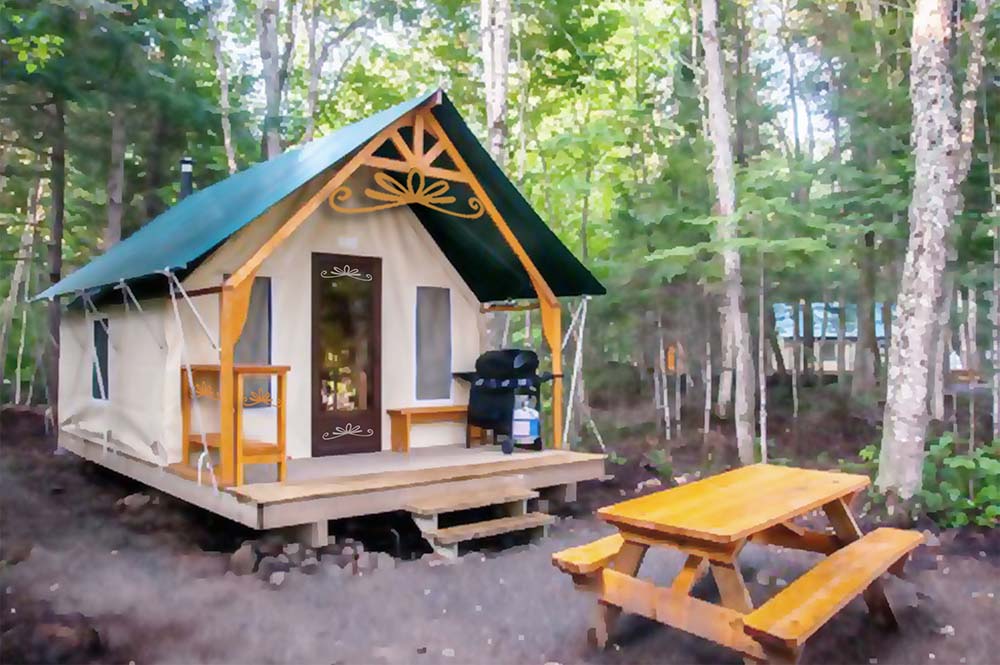 GLAMPING ON THE BEACHES OF THE NORTH COAST
The SDEUM establishes new ready-to-camp facilities in Mani-utenam
What could be more relaxing and exotic than a stay in the wilderness combining Quebec beaches and native glamping? Take advantage of the new luxury ready-to-camp offer to sleep in the middle of nature with the gentle surf. Wake up at sunrise and let the warm rays of the sun embrace you, a dream that is now within your reach. Cozy, heated and decorated with inspiring Innu artwork, this glamping site is ideal for discovering the splendor of the North Shore with its miles of beach, hiking trails and so much more.
Photo Credit: Imago structure
A new tourist destination for 2023
– Comfortably furnished tents
– Dimension 20×20
– A Shaputuan is erected in the center for gathering and cooking
– Site accessible by car on paved road, only 15 min. of Sept-Îles
– Pitch equipped with sanitary facilities